What are the options for gluten free pasta/pasta substitutes that won't turn into gluey paste with overcooking?
I go on a backpacking/camping trip every year where some of the participants are gluten-free and to make them feel included we try to have everyone eat the same thing.
The problem with gluten free pasta is that it is hard to make on a campstove and not have turn into a gluey yucky paste.
Are there gluten free pastas or pasta substitutes that won't turn into paste even if over cooked slightly?
3 answers
I've had great results with rice pasta made entirely of brown rice and water with extra rice bran added. I found that the Tinkyáda brand were significantly more resistant to overcooking than durum wheat pasta. The front of their packaging promises:
Good consistent texture
Not mushy
(…) The good texture of Tinkyáda© can withstand quite a bit of over-cooking
I can definitely vouch for that. (I'm not affiliated with Tinkyáda in any way.)
A good choice is pasta made out of rice, so to speak rice noodles. Rice naturally contains no gluten and is pretty flexible in how you prepare it. Think of just cooking rice: If you undercook it, the rice grains are hard and not too easy to chew, if you overcook it, the rice grains just grow in size and have a slight watery taste to them (which sometimes is what you want to have, for example for risotto). With pasta made out of rice, it's the same, so the chance of getting a paste out of it is pretty slim.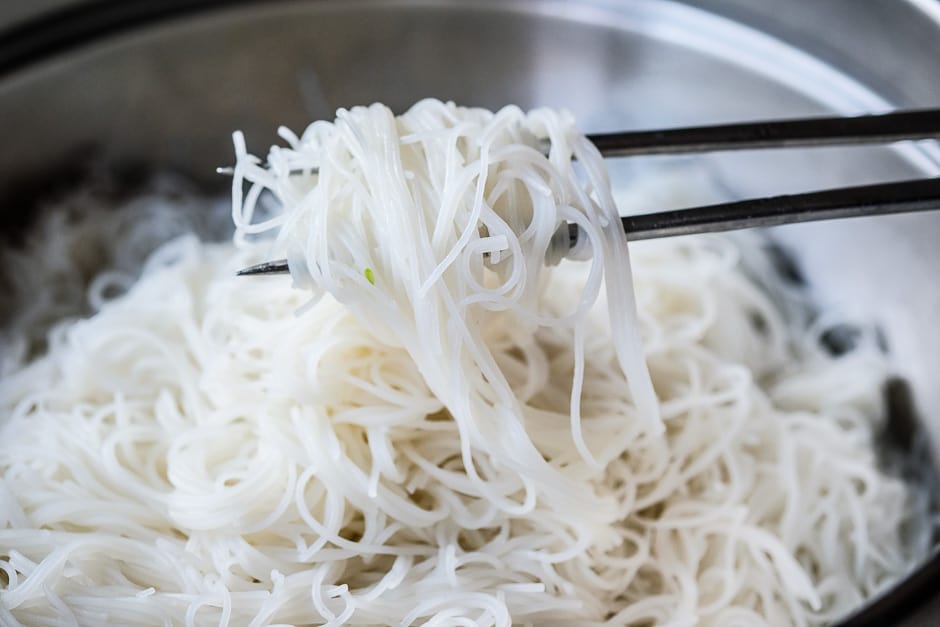 Zucchini (courgette) noodles. You'll want to bring the raw zucchini and an Oxo handheld spiralizer ($15). It's tiny and lightweight, almost as if they had designed it for backpackers.
One medium zucchini will turn into noodles for two in about two minutes. They don't need to be cooked so much as warmed to the desired temperature.
As a substitute for rice, consider cauliflower rice -- which is available in shelf-stable lightweight packaging.
Sign up to answer this question »